This week one of the largest arms fairs in the world is taking place in London.
Both last week and this week a wide coalition of different peoples have been attempting to disrupt (and ideally stop) the setting up and running of this arms fair. Tuesday 3rd September was a day of protest led by faith groups, title NO FAITH IN WAR. FaithJustice was present with a small group of young adults.
The day began waking at 5.30am so as to be at the ExCeL centre for 7.00am. We were there so early to support an action being taken by three groups, Put Down The Sword, The London Catholic Worker, and a groups of Quakers. Each group blocked one of the three entrances.
We were with two of the Catholic Worker at the west gate. The Police were very quick to arrive and push those of us supporting out of the road. It wasn't long before thirty-two police were present, it took them just under three hours to remove the block, you can see the photos here.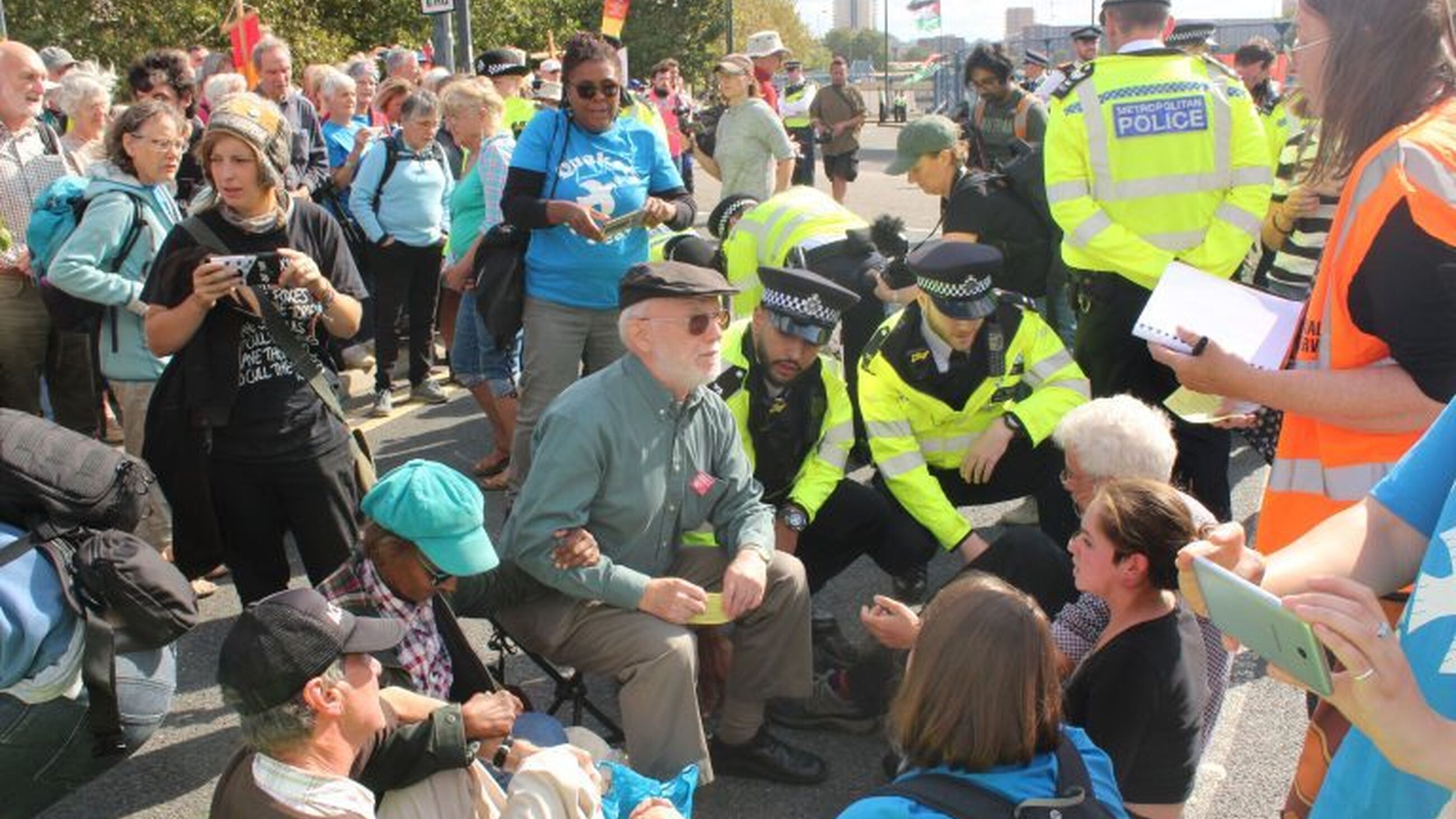 Later in the day we moved to the east gate and joined with a series of acts of worship led by a variety of different faith groups.
Being present was important, to resist an event which facilitates great evil and to witness to our hope in a better way.